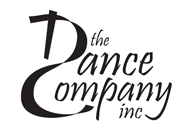 The Dance Company, Inc.
The Dance Company, Inc. offers a complete dance curriculum for all ages and abilities. We stress proper technique and performance with classes ranging from the specialized program for pre-schoolers to tap, jazz, acrobatics, contemporary, hip hop, ballet and pointe on advanced levels.
Owned & directed by Beth Cannon and Julie George, our goal at the Dance Company is to provide the best dance instruction available in a positive environment. We only hope that dance can bring you a small measure of the happiness and joy that it has brought to us. Our team of instructors and support staff look forward to working with you and/or your child.
READ MORE »
News & Events
Friday, May 13, 2016
Dress Rehearsal - Von Braun Center Concert Hall ~ Morning Show Rehearsal 2:00p.m. / Matinee Act I Rehearsal 4:00 p.m. / Matinee Act II Rehearsal 5:30 p.m. / Evening Show Act I 7:00 p.m. / Evening Show Act II 8:30 p.m.
READ ALL NEWS »
ALUMNI
Radio City Rockette - New York City
Dancer for CMA Awards
Dancer for CMA Country Christmas
Danni Heverin
Radio City Rockette - New York City
Dancer for CMA Awards
Dancer for CMA Country Christmas
BYU Contemporary Dance Theatre
Master Teacher/Choreographer
Shelby Tagge
BYU Contemporary Dance Theatre
Master Teacher/Choreographer
Jessie Newton
Center for Contemporary Dance WInter Park, FL
Shatonya Marshall Bryant
Center for Contemporary Dance WInter Park, FL